January 23, 2023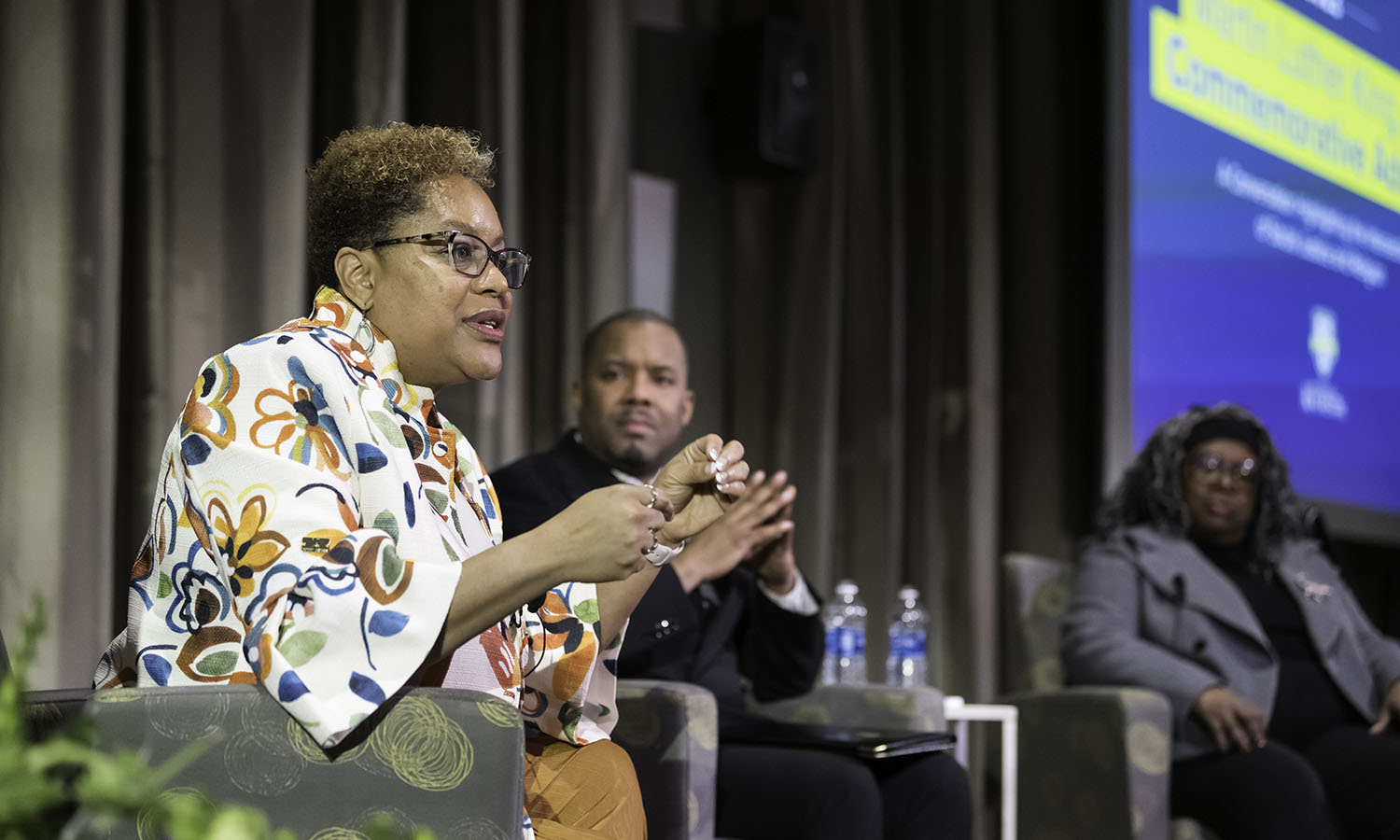 Former University of Rochester professors Valerie Sinclair-Chapman (left) and Anthea Butler (right) spoke at the University's 2023 Martin Luther King Jr. Commemoration. The address, held Jan. 20 in the Feldman Ballroom, was titled "A Conversation Highlighting the Intersection of Social Justice and Religion," and was moderated by Jeffrey McCune, Jr., director of Rochester's Frederick Douglass Institute for African and African American Studies. discussion.
Butler, a professor of religious studies and Africana studies at the University of Pennsylvania, noted how the introduction of religion into politics has created divisions in the United States, a historical legacy that continues to this day. "I want people to understand that while people are talking about moral issues, they're also talking about race, and you can't avoid that in America," she said. "We need to start realizing that it's not about good or bad religion, it's about what people do with religion."
Sinclair-Chapman, a political science professor at Purdue University, added that institutions such as universities play a critical role in the movement against racism and oppression. "What questions should we ask? Where should we put our money that can get these brilliant minds to fight the issues we actually face in our local communities and frankly the world? she asked. "It's a job we can do, and I think it can start — that it should start — in a place like Rochester. That's where it should start. It should be like a beacon.
Watch the 2023 MLK Memorial Address
Category: In photos