Sometimes life would be easier if everyone was like Keanu Reeves: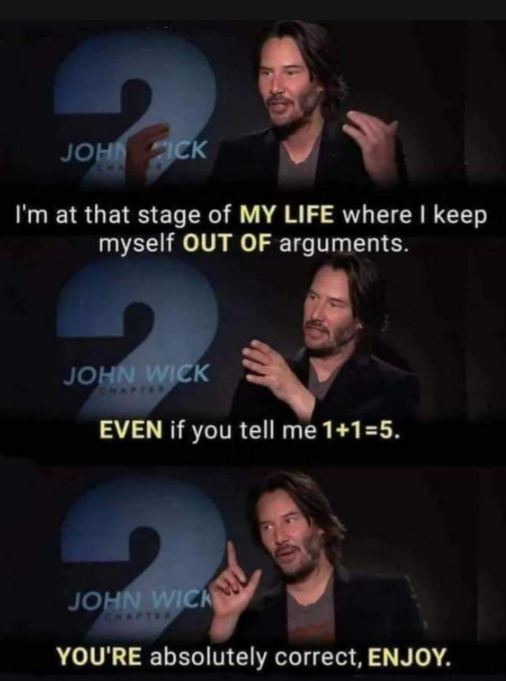 But other times you just can't help yourself: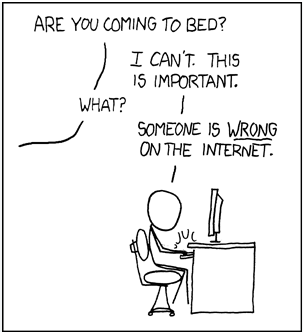 Today I choose door #2. Sorry, Keanu.
I've seen variations of this chart over the past few weeks: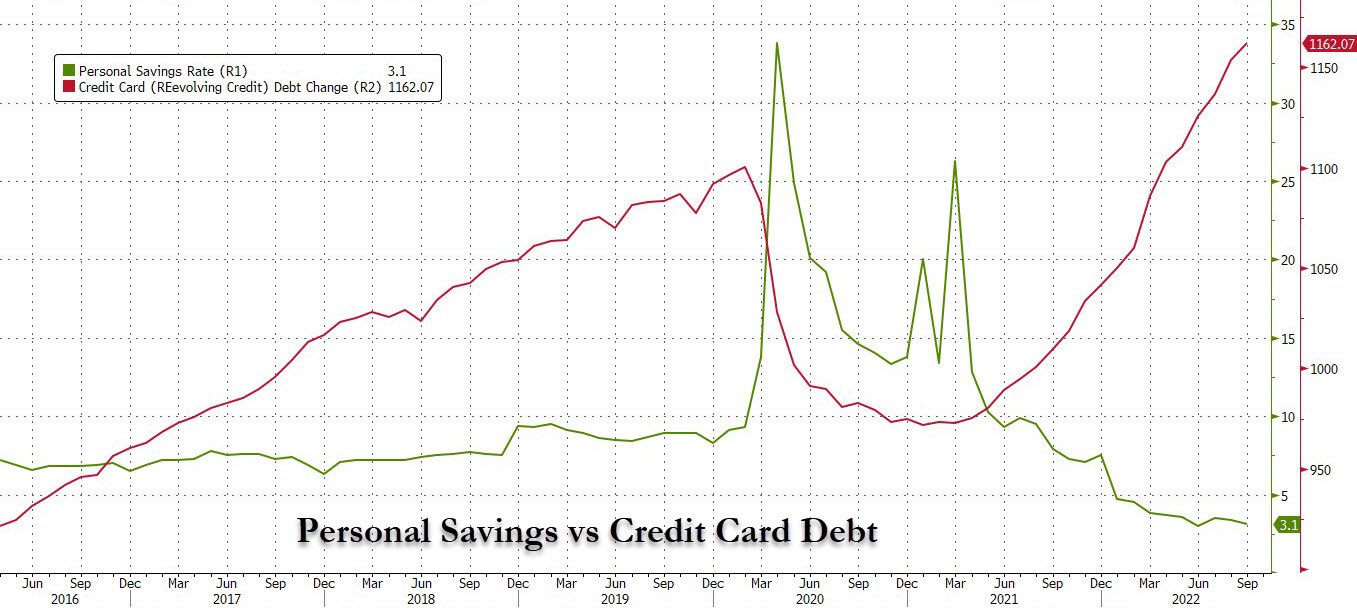 Considering the price, it seems scary and even obvious.
During the pandemic, personal savings rates increased while credit card debt decreased. Now the opposite happens when savings rates go down while credit card debt goes up again.
Customers are turning away. Case closed. Is it true?
I am sorry to inform you that this is a felony of the first degree.
First things first, we compare stocks with flows in this chart. You can excuse the nerdy wording but stock refers to a cumulative number at a point in time (in this case credit card debt) while flow refers to the quantity that is measured in the time (in this case the specific stock rate).
So we measure apples and oranges here.
And since we're measuring stock versus flow, those numbers don't tell us anything unless you have the relevant benchmarks.
Of course, falling personal income tax rates are not a good thing, but there are a number of factors that can help explain why.
A logical explanation for inflation. People's money is dwindling because spending has gone up so much.
But it's also true that American households built up too much savings during the pandemic because they spent less and many people received government support. Now they spend more to make up for lost time.
The Wall Street Journal estimates that there is still something in the range of $1.2 to $1.8 trillion in excess savings (that is, more savings than households should have saved without the infectious diseases):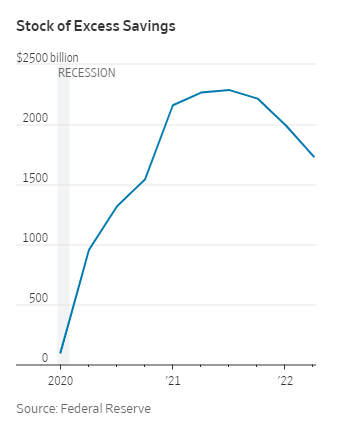 The best guess from experts is 9-12 months for people to spend these excess savings.
There won't be a lot of people saving at least if we're going into a recession next year, but there's still a lot of dry dust on home balance sheets.
And if inflation continues to rise, it could help restore the stock rate.
Accumulating credit card debt isn't always fun, but this one isn't unusual if you're just a little overdrawn.
The New York Fed produces a quarterly report on total household debt over time that shows its findings aren't all that bad: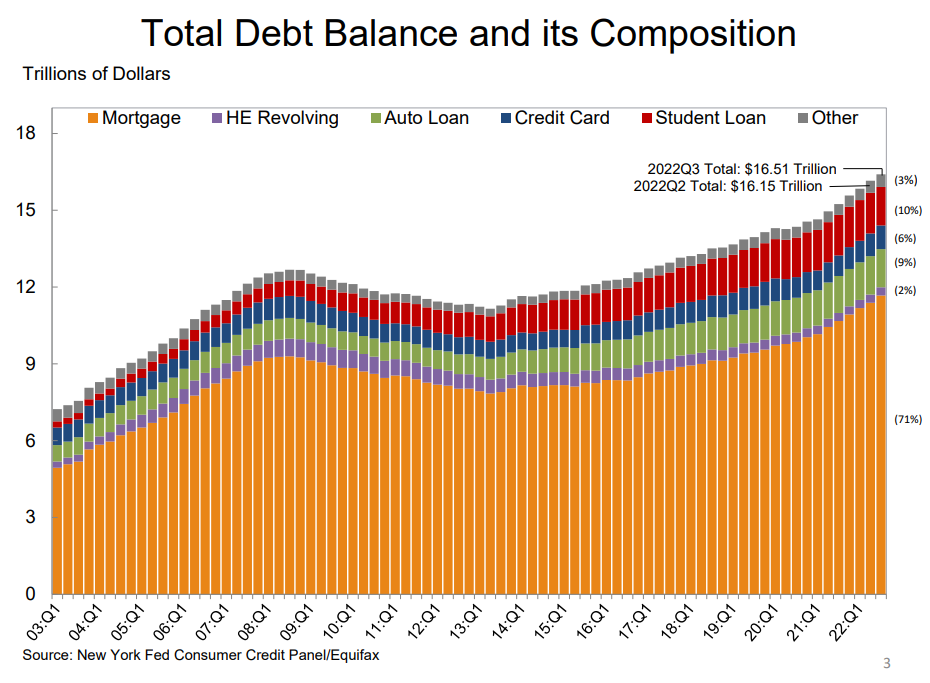 Most consumer debt comes in the form of mortgages, which account for more than 70% of all debt. Credit card debt as of the end of the third quarter was just 6% of household debt.
Do you know what the historical average is for credit card debt relative to total debt?
That's 6%.
So we are right on average. In fact, credit card debt has remained relatively steady at 6% since 2010. It reached 10% of total debt in 2003.
And if you look at the credit card levels coming back, you'll see that we're now well past pre-pandemic levels: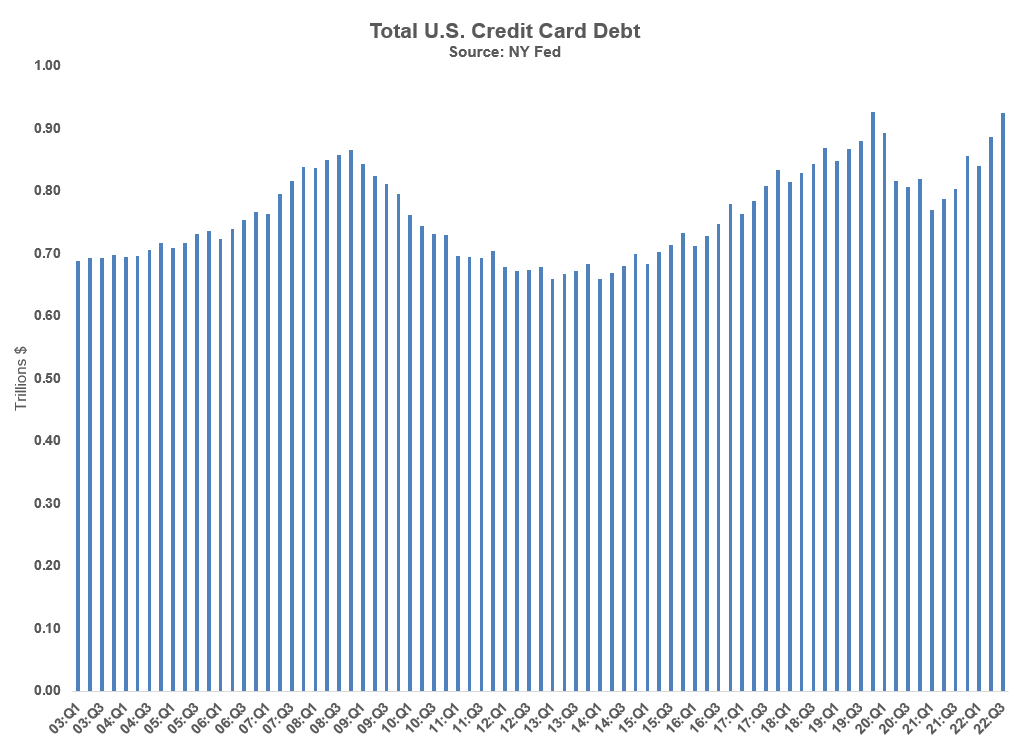 Credit card debt is the worst type of debt. But people still aren't fed up with high-interest debt.
Just look at credit card delinquency rates: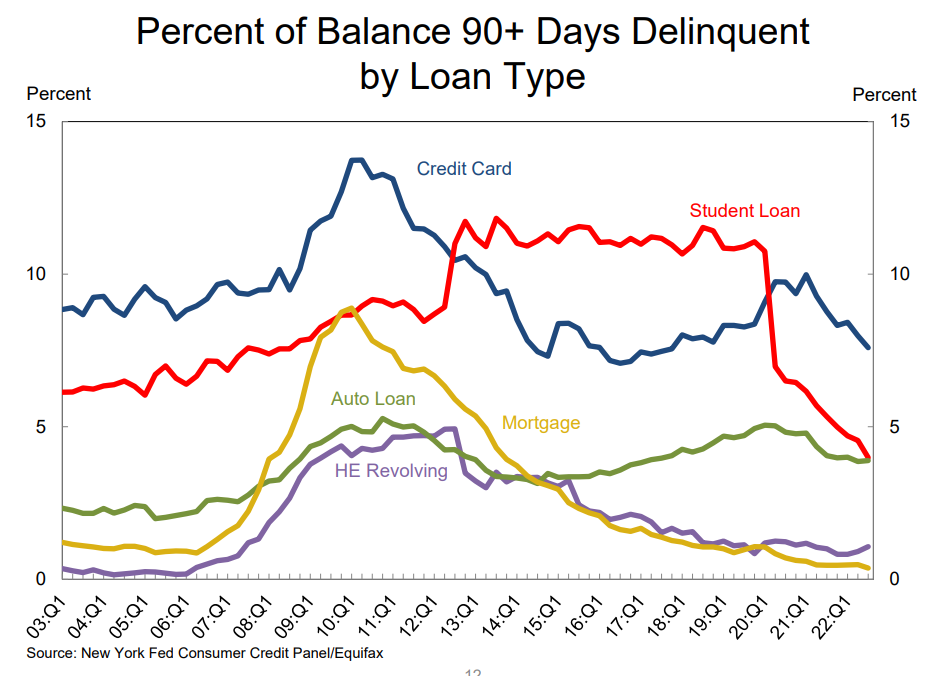 They fall.
And what about the data on foreclosures and bankruptcies — still well below historical standards: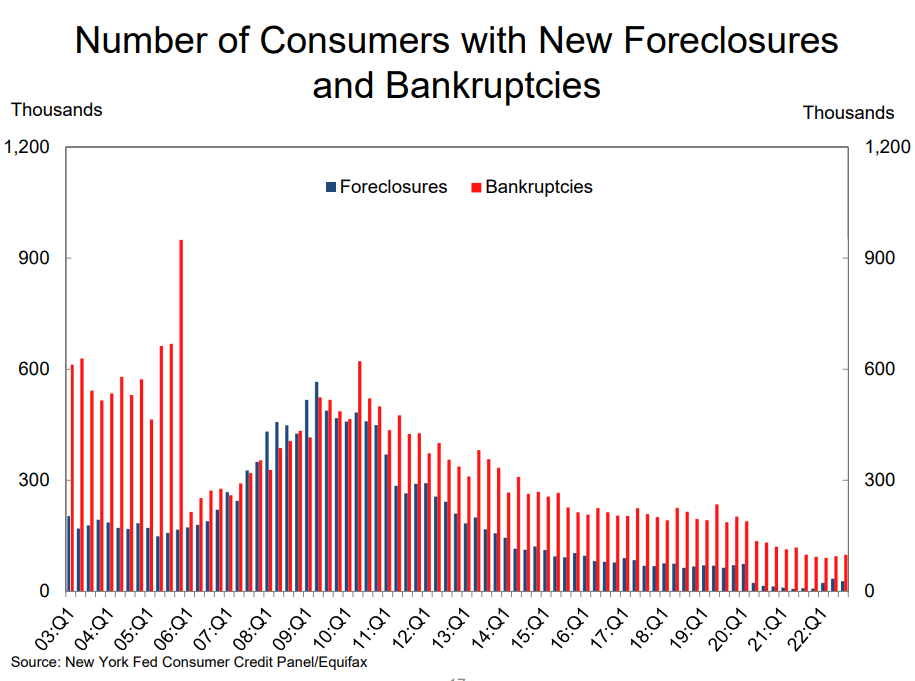 Consumer debt as a percentage of disposable income is increasing but still below historical norms: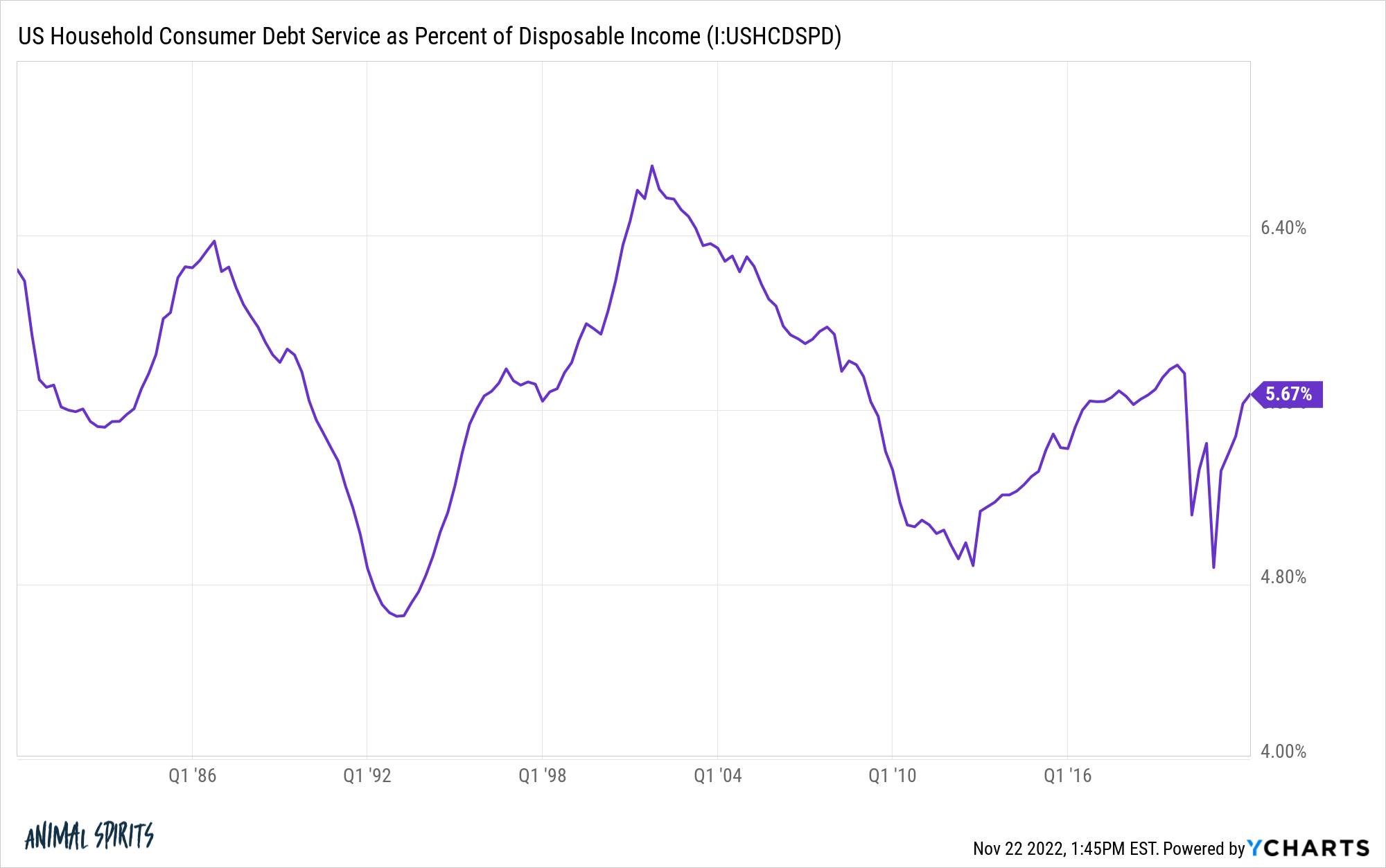 The good times for consumer spending won't last forever.
In the end, people will spend their excess money on epidemics. Many probably already have.
But we are LOVE to spend money in this country. I don't see why people would just spend their money and have it sit on their hands.
Things have eased a bit in recent months, but even when you adjust for inflation, retail sales data remains far below pre-pandemic trends: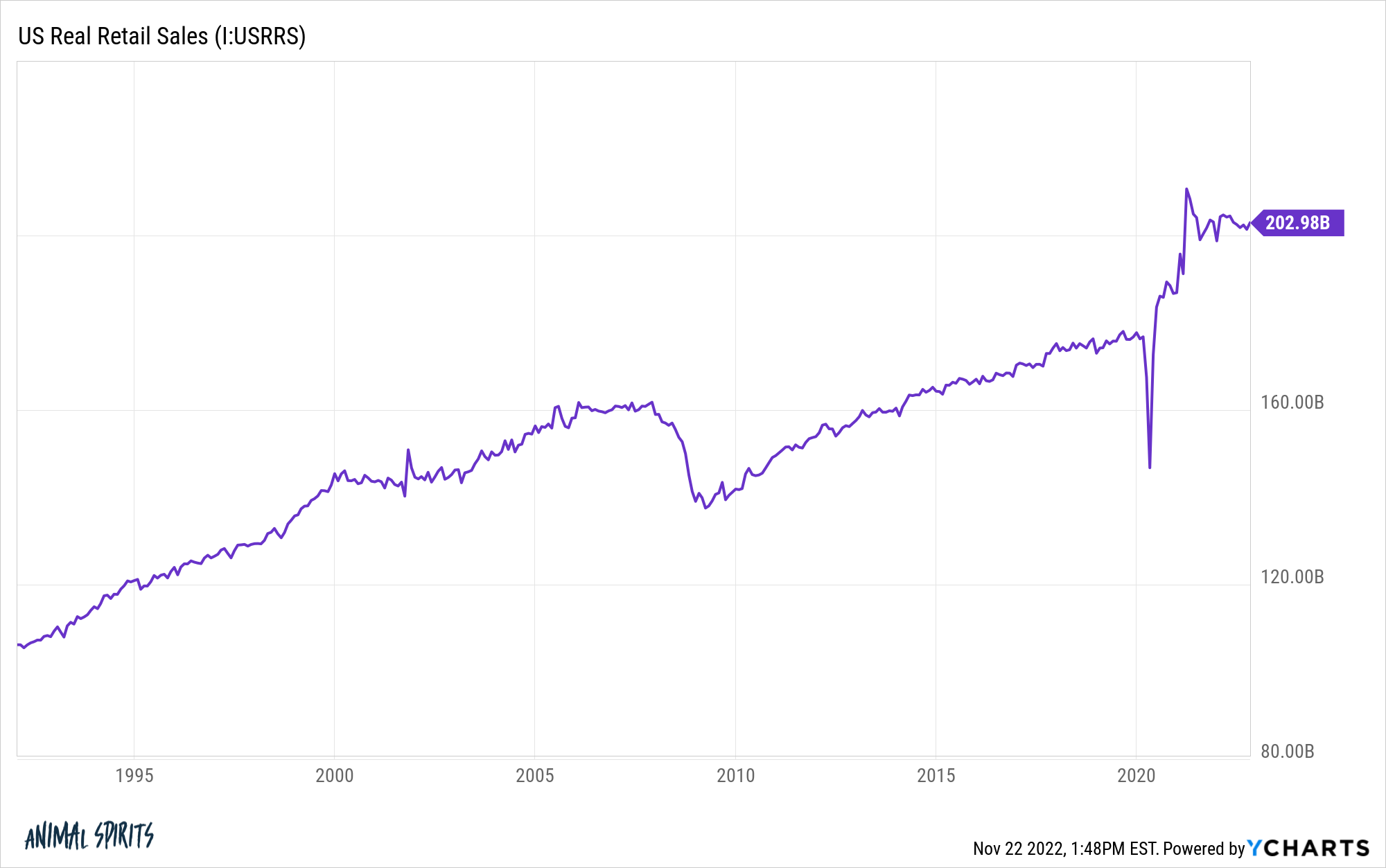 My guess is that credit card debt will continue to climb even higher after all the excess savings are used up.
As long as the job market is strong, most households are likely to go to restaurants, go to Disney and fill up at the airport.
It may take a downturn to appease consumers.
Further reading:
Are consumers more prepared for the recession?