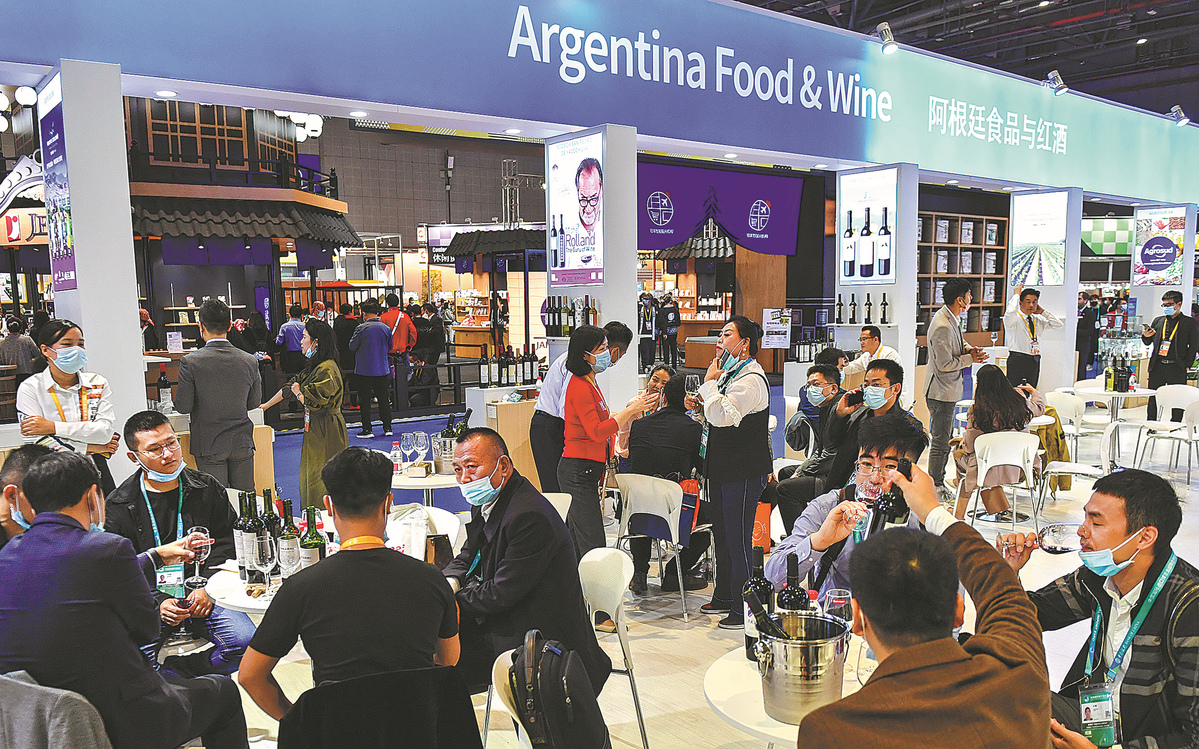 In 2022, China-Latin America cooperation took a big step forward.
The good news couldn't be better. Argentina and Nicaragua joined China's Belt and Road Initiative, and data shows that trade between China and Latin America reached a record high in 2021.
Official data shows that China's trade volume with Latin American countries reached 450 billion US dollars in 2021, up 41% from the previous year, with both imports and exports reaching record highs of 222.58 billion and 229.01 billion respectively. billion dollars. China remained in second place. – the largest trade partner in the region.
Experts believe that close cooperation has shown resilience in the face of the Covid-19 pandemic, as well as given vitality and confidence to the global recovery.
Trade between China and Latin America has developed qualitatively despite growing uncertainties such as geopolitical conflicts and an economic slowdown, said Zhou Zhiwei, a senior fellow at the Institute of Latin American Studies of the Chinese Academy of Social Sciences.
He concluded that the year 2022 is very productive, as cooperation has been strengthened within the framework of BKI, creating a basis for further cooperation in trade, infrastructure and other areas.
In February, the focus was on closer ties between China and Latin America when Argentine President Alberto Fernandez traveled to Beijing to open the Winter Olympics and celebrate his country's formal accession to the BRI.
The move, as the two countries celebrated the 50th anniversary of diplomatic relations last year, would pave the way for cooperation in trade, infrastructure, anti-pandemic cooperation, green development and the digital economy, as well as strengthen diplomatic and political ties. new highs, said market and business analyst Azhar Azam.
China has been working with the Latin American country to improve its infrastructure, as many analysts say the continent should make more of an effort.
With Chinese investment and technological assistance, Argentina built one of Latin America's largest solar power plants, the Cauchari Solar Park, in Jujuy.
After the official start of commercial operation, the world's highest-altitude facility provided power to 160,000 families. It turned into a poverty alleviation and social welfare effort when it recruited local people after technical training. The plant was also projected to generate a net profit of $400 million for the province.
Main partners
Argentina is the 21st country in Latin America to officially join the China-led initiative and the first of the three largest regional economies, which also includes Brazil and Mexico. Brazil is also one of the countries in the region whose trade figures with China have reached new records, with trade between Brazil and China reaching $135 billion in 2021, the fourth consecutive record year.
Nicaragua joined the BRI last January. Cuba and China signed a cooperation plan to promote the BRI in December.
Chinese President Xi Jinping said in a written speech at the opening ceremony of the December 15 China-Latin America Business Summit that China-Latin America relations have entered a new era of equality, mutual benefit, innovation, openness and mutual benefit.
Zhou said China and Latin American countries have highly complementary economic advantages, and their cooperation has shown great resilience and potential.
The two sides have made great progress in infrastructure and agriculture cooperation, said Zhou, who called for more joint efforts in technological cooperation, including new energy, artificial intelligence and electric vehicles.